lake erie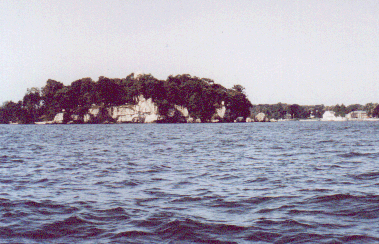 Bass Islands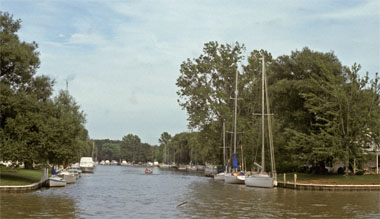 Cleveland waterfront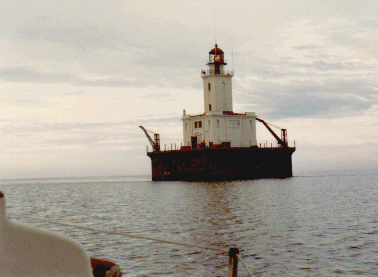 Lighthouse in Lake Erie
Lake Erie - eek! Pollution, big waves - I did not know what to expect. The pollution was cleaned up in the 60's and early 70's and now fishing is big there again. Erie, being so shallow, has a reputation for very nasty waves. Indeed, one book I read described how a couple from England had successfully crossed the Atlantic only to lose their mast on Lake Erie in a blow!
After I came down through Lake St. Clair and after visiting Detroit I headed into Lake Erie with some trepidation. I sailed over to the Bass Islands on the US side and was quite surprised about how scenic they were. I spend a very enjoyable two days there looking around.
I never did experience rough conditions in Erie but there was always a short chop. The sailing was very pleasant though. I visited various ports along the US coast, including the Cleveland, the 'Venice' of Ohio. I then headed over to Pt. Pelee on the Canadian side and on to the Welland Canal.