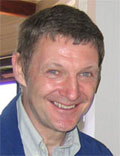 Bruce Design
Bruce Buttimore, P. Eng, is a software engineer with decades of experience in software application development in the areas of medical research, mining and online financial applications.
Bruce Design is a full-time small business focussing on web design and development.
The company is situated in downtown Toronto, Canada.
The latest Apple Mac Pro hardware and Adobe software are used.
Keeping up with recent advances in web design and development is done via web design magazines, books and podcasts. The development languages HTML5, CSS3, Javascript, MySQL and PHP are used.
The latest developments in Search Engine Optimization (SEO) are included during website development.
The focus is on providing high quality websites quickly geared to clients wishes and at low cost using the latest innovations in web design and development including responsive design.